Yoga & Live Music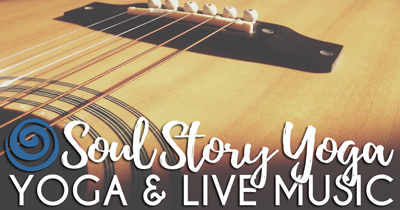 February 01 • 5:30 PM - 6:30 PM

Soul Story Yoga
215 West 3rd Street
Suite A
Yankton, Yankton, SD 57078
US
Get Directions »
Cost
Included with unlimited membership or $17 to drop in
Contact
605-660-0067
info@soulstoryyoga.com

Time: 5:30 PM - 6:30 PM
"Yoga is like music: the rhythm of the body, the melody of the mind, and the harmony of the soul create the symphony of life." – B.K.S. Iyengar

Join Rebecca for a mellow, slow flow class to revitalize body, mind and soul. Accompanied with acoustic guitar by local musician Michael Dooley.

Space is limited and pre-registration is recommended. Included with unlimited membership or $17 to drop in.

Please note: 20 class, 10 class or 5 class passes may not be used for this special class. 5 times a month yearly members get 10% off.

Register at soulstoryyoga.com/workshops, through the MINDBODY app or call Rebecca at 605.660.0067.

Please note: All dates and times of workshops and classes are subject to change.